I recommend this company 100 percent! They have great service, professional and very knowledgeable! Their prices are also very reasonable!
I called Jordan in the evening and he came the next day and fixed a drain pipe running inside a wall that was leaking. It was a slow leak. He found it quick, only made a small hole in the drywall, and even found an electrical issue (behind a wall) while in there that we would never have known about.
I recommend Arcscott Plumbing and Drains for all of your plumbing needs. I have had Jordan replace drains, run new water lines, install tubs, showers, toilets, dishwashers, and faucets, move laundry hook-ups, and unclog a sewer back-up. Jordan and his team are experienced and professional.
When our kitchen sinks backed up and weren't draining we found Arscott plumbing on line and gave them a call. Jordan and his team came the very next day to take a look at our issue. Besides being pleasant and nice to deal with, they were extremely professional and knowledgeable. The customer service was top notch!! We highly recommend Arscott plumbing for any of your plumbing needs. It's so nice to know that we have a go-to plumbing company we can trust and rely on, should we need one in the future. Give Jordan at Arscott plumbing a try, you will not be disappointed!! Thank you Jordan for all your hard work.
I've had the same plumbing issue for a few years. We've have had numerous (i believe 5 or 6) plumbers try to fix the problem, only to have it return in a matter of months. I called Jordan and talked through the back story, and scheduled an appointment. The issue was diagnosed within minutes, and repaired in no time. Problem solved, and could not be more relieved. No more washing dishes in the laundry tub 🙂
I would recommend Arscott Plumbing without hesitation! We has an unexpected water leak through our ceiling through to the main floor. We called Arscott on a Friday afternoon and two workers arrived within an hour. They did a thorough examination and although the leak had stopped they made recommendations on how to monitor the situation. They were very professional and although cuts had to be made in our ceiling they cleaned everything up before leaving. A week later the leak re-appeared and the owner Jordan responded to our call immediately and arrived again within the hour. Jordan was able to find the problem as well as another potential issue that could have caused a major problem down the road. Curtis was the plumber assigned to our job and we can't say enough about how professional and attentive to detail he was. He is very knowledgeable and takes great pride in his work. It has been a pleasure dealing with Jordan and his team. They are extremely responsive to calls; (Jordan even responded to one of my calls while on vacation), pricing is reasonable and the work is top-notch.
Jordan the owner/operator of Arscott Plumbing is a godsend. My wife and I always know that he will provide us with efficient, timely and honest service. Jordan takes the time to explain what needs to completed in a way that us "non plumbers" understand. We have highly recommended him to all of our family and friends. With our home being 140 years old his broad spectrum of knowledge has been a huge asset to us. We have presented him with many a unique challenge and he has always been successful at solving our plumbing issues.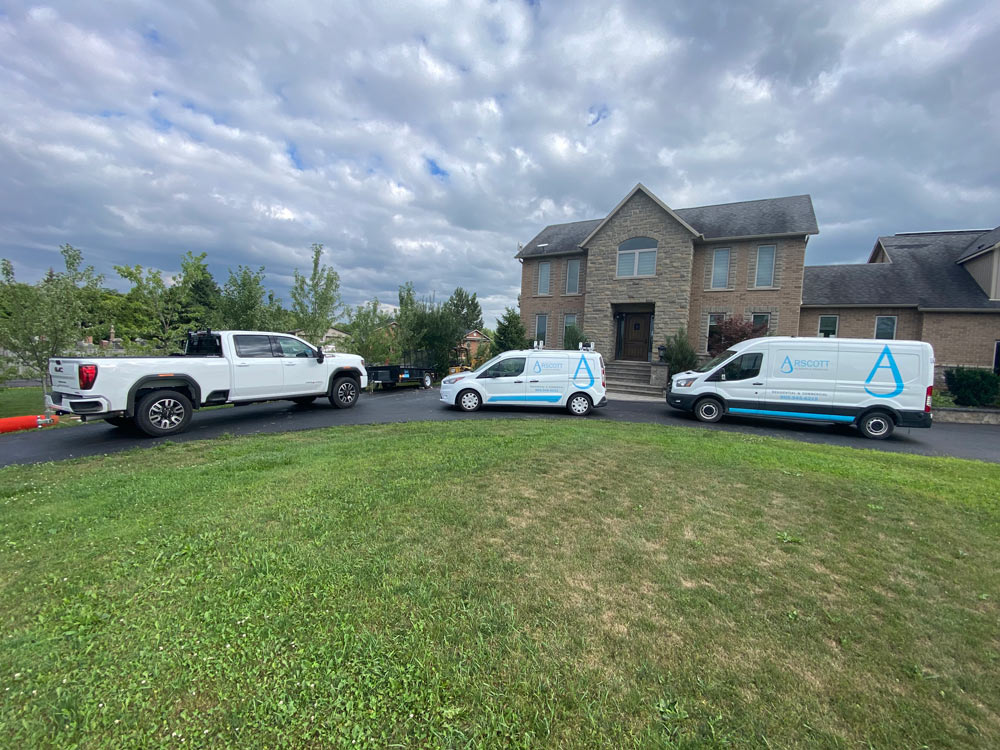 Heating & plumbing service done right
Get in touch with Arscott Plumbing and Heating by e-mail or phone. For urgent issues please call us.